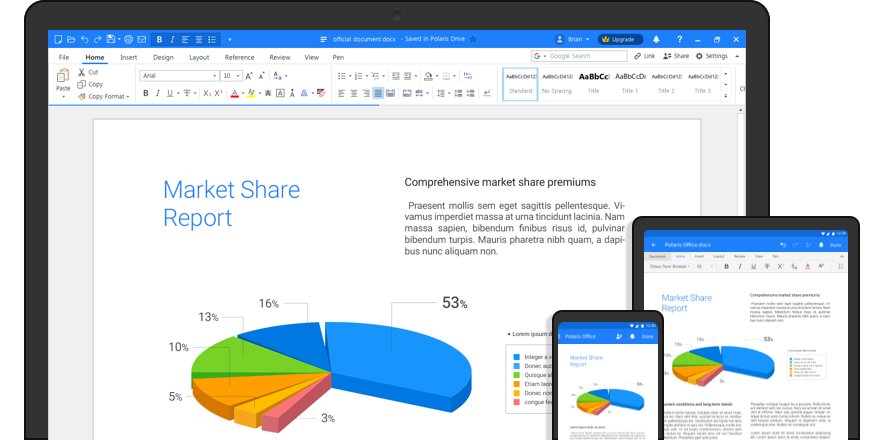 Create your own Office work environment with the global No. 1, Polaris Office.
View and edit documents in various formats, such as ODF, PDF, and TXT, as well as Microsoft Office.
Features provided during your 14-day free trial are the same as a paid Business subscription.
You are not charged during your free trial period and can unsubscribe from this service at any time.
A new account will be created with the information above and it will be the administrator account for Business.
After the free trial period, team member data will no longer be saved and will be changed to a basic account.